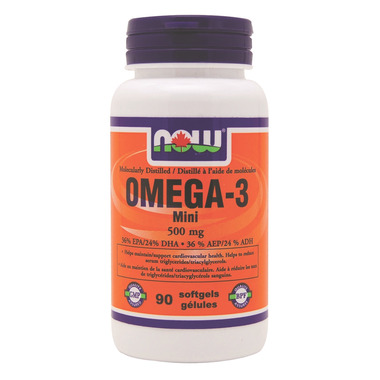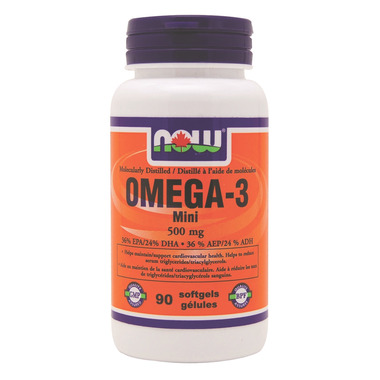 When it comes to the beneficial health effects of Omega-3 fatty acids, it's difficult to find anything negative to say. Hundreds of peer-reviewed clinical and scientific studies have validated its role in supporting cardiovascular, cognitive, skin, mood, developmental health and more.
One of the very few issues has centered around the universally-large size of most fish oil softgels. Fish Oil Liquids are certainly a viable option, however many health enthusiasts simply do not prefer that particular method. Say no more. At NOW, we understand completely.
NOW Omega-3 Mini Gels may be smaller in size, but they deliver an impressive dose of high-potency, molecularly-distilled (for purity) fish oil concentrate. Each small, easy-to-swallow softgel delivers 180 mg of EPA along with 120 mg DHA; perfect for those who have difficulty taking larger pills.