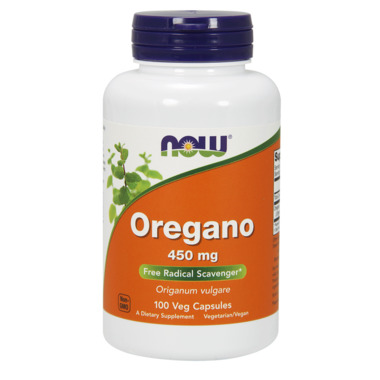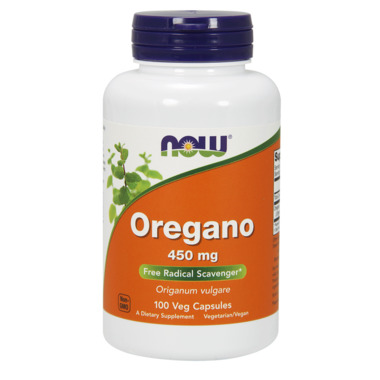 NOW Oregano Capsules are of the Origanum vulgare species commonly known as wild Oregano. Oregano is an ancient culinary herb whose name means "joy-of-the-mountain". It was well known and used by herbalist/physicians in ancient Egypt. In Aristotle's day, Greek herbalists used oregano for medicinal use and as an antidote. Oregano has been widely used in Europe as a spice in food and treasured for its value as an herbal supplement. These capsules offer the quality and potency of pure Oregano in convenient capsule form.
Features:
Antioxidant Protection
Origanum vulgare
Supports Respiratory & Digestive Health
Ingredients:
Oregano (Origanum vulgare) (Leaf) 900 mg
Cellulose (capsule), Silica and Stearic Acid (vegetable source).
Contains no: sugar, salt, starch, yeast, wheat, gluten, corn, soy, milk, egg, shellfish or preservatives.