NOW Foods Organic Spirulina Powder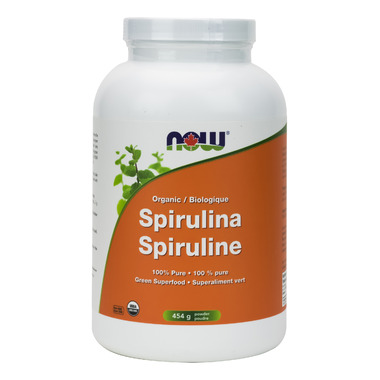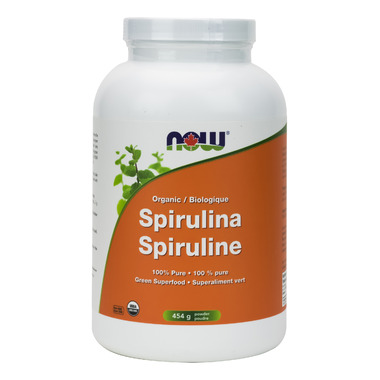 NOW Foods Organic Spirulina Powder
Spirulina has the highest protein and beta-carotene levels of all green superfoods and also has naturally occurring GLA (Gamma Linolenic Acid), a popular fatty acid with numerous health benefits. In addition, it is the highest known vegetable source of B-12 and has naturally occurring vitamins, minerals, trace elements, cell salts, amino acids and enzymes
Features:
Spirulina has been a source of nourishment since the Aztecs harvested it centuries ago
This blue-green vegetable plankton contains the highest beta carotene and B12 levels of any green superfood
Each tablespoon service of NOW spirulina also contains 55 mg of chlorophyll
Suggested Usage:
As a source of green food, take 1 tablespoon, one or more times daily, mixed with water or juice.
Ingredients (each level tablespoon contains):
Organic Spirulina Powder (Arthrospira platensis) 7g.
Caution:
Consult a health care practitioner prior to use if you are pregnant, if you have diabetes or if you are taking blood thinners or protease inhibitors. Consult a health care practitioner if symptoms persist or worsen. Hypersensitivity (e.g. allergy) has known to occur; in which case, discontinue use.