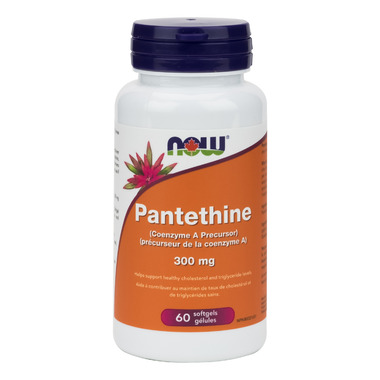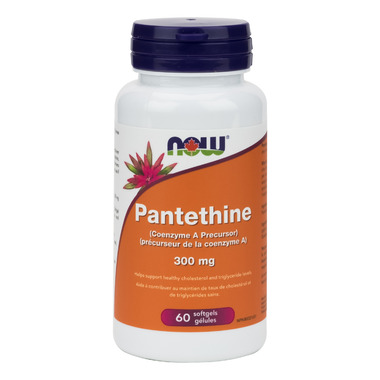 Pantethine is a highly absorbable and biologically active form of pantothenic acid (Vitamin B-5). Pantethine forms the reactive component of Coenzyme A (CoA) and the acyl-carrier protein (ACP). CoA and ACP are extensively involved in carbohydrate, lipid and amino acid metabolism. In addition to possessing the metabolic activity of pantothenic acid, Pantethine helps to support healthy serum lipid levels already within the normal range. Pantethine is also important for healthy cardiovascular function through its antioxidant activity.
Suggested Usage:
As a dietary supplement, take 1 softgel 2 to 3 times daily, preferably with meals.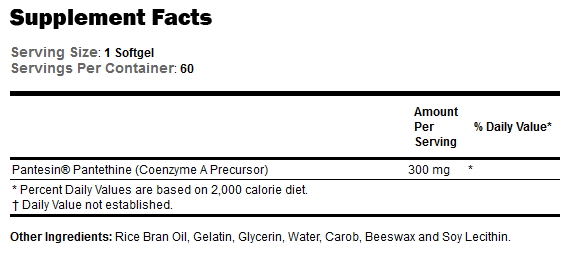 Gitta:
more than a year ago
I had stopped using Lipitor and Crestor to reduce cholesterol because I refused to live with the side effects. I found this product and have been totally amazed. After three or so months on the pantethine, my triglycerides had dropped to borderline, and my LDL was also reduced. I had only been taking two a day. I'm now taking a third, with the hope that the numbers will decrease to an optimal level. On top of that, I've not had a single side effect.
Page
1