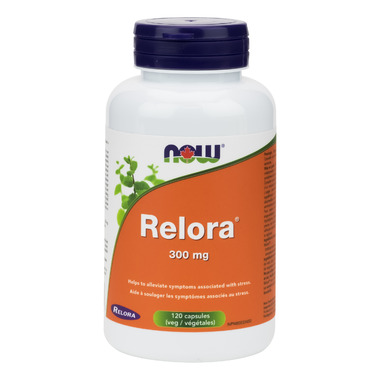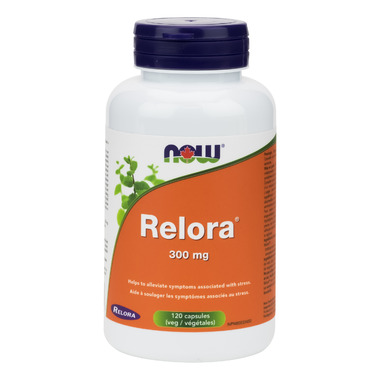 Relora helps to alleviate symptoms associated with stress.
Relora is a clinically tested herbal formula containing extracts of Magnolia officinalis and Phellodendron amurense, two herbs that work synergistically to help control stress-related symptoms, including irritability, emotional swings, muscle tension, restlessness, poor concentration, and interrupted sleep, as well as stress-related cravings and overeating.
Ingredients (each capsule contains):
A proprietary blend of a patented extract of Magnolia officinalis bark (1.5% Honokiol) and a proprietary extract of Phellodendron amurense bark (0.1% Berberine).
Non-Medicinal Ingredients:
Rice Flour, Veg Capsule (cellulose), Corn Starch, Silica and Magnesium Stearate (vegetable source).
Consult a health care practitioner if you are taking any prescription medication, if you have a kidney disorder, or if you have blood pressure problems. Consult a health care practitioner prior to use if you suffer from any psychological disorder and/or condition such as frequent anxiety or depression. Concomitant use with herbs, supplements and medications that have sedative properties might increase the risk of excessive drowsiness. Consult a health care practitioner if symptoms persist or worsen. Do not use if you are pregnant or breastfeeding.
Consumption with alcohol, other medications, or natural health products with sedative
and/or analgesic properties is not recommended. May cause heartburn, shaking hands,
perilabial numbness, sexual dysfunction and thyroid dysfunction. Some people may
experience drowsiness. Exercise caution if operating heavy machinery, driving a motor
vehicle or involved in activities requiring mental alertness.