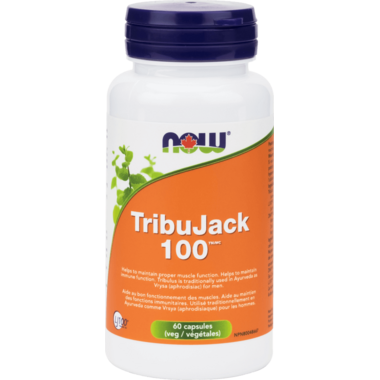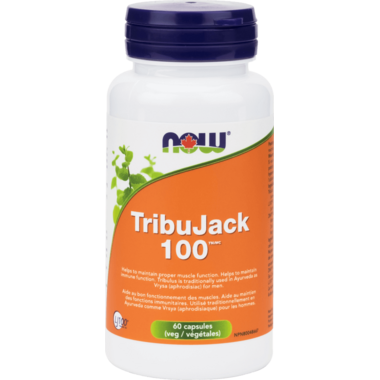 NOW Foods TribuJack 100

For men looking for a natural boost, TribuJack 100 offers the nutrients needed to be feeling at your best and live life the way you want. Get your mojo back with TribuJack.
NOW® TribuJack 100™ contains a potent standardized extract of Eurycoma longifolia, commonly known as Long Jack or LJ100™. It contains bioactive Eurypeptides, the active constituents of Tongkat Ali. Clinical and non-clinical studies have shown that Tongkat Ali extracts support male reproductive function and healthy testosterone levels. Tribulus has been included for its virility supporting effects, as shown in scientific studies. TribuJack 100™ also contains ZMA®, a synergistic mix of zinc & magnesium, to support healthy immune, reproductive and neuromuscular function. This unique combination provides enhanced energy and male support, without the anxiety & insomnia that may accompany similar supplements.
Features:
Helps to maintain proper muscle function
Tribulus is traditionally used in Ayurveda as Vrysa (aphrodisiac) for men
Helps to maintain immune function
Vegetarian / Vegan
With LJ100 Longjack & ZMA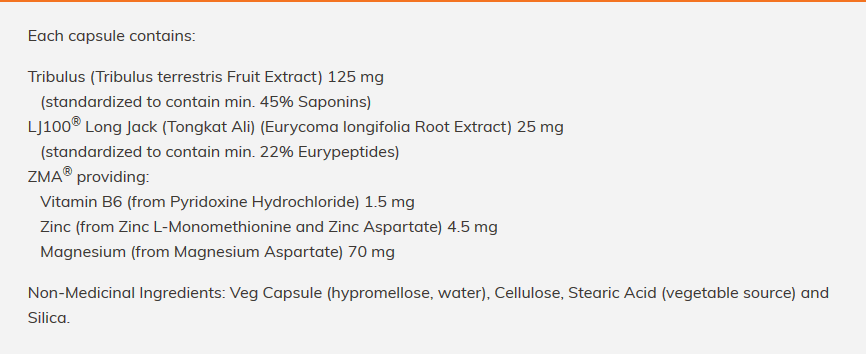 Suggested Usage: As a dietary supplement, take 2 Vcaps 1 to 2 times daily with meals as needed, or as recommended by your health care practitioner. Consider taking this product in combination with NOW ADAM Men's Multiple and Tru-E BioComplex.

Contains no: sugar, salt, yeast, wheat, gluten, soy, milk, egg, shellfish or preservatives.
Caution:
This product is not intended for use by those with a serious medical condition or pregnant or lactating women. Consult your physician before use.