NOW Foods Vitamin D-3 Powder with Calcium Citrate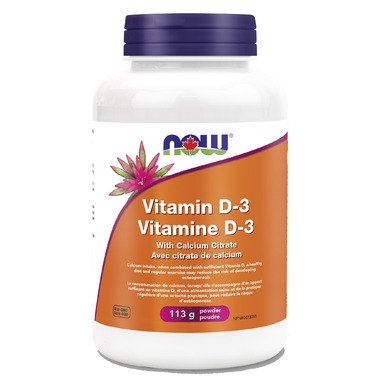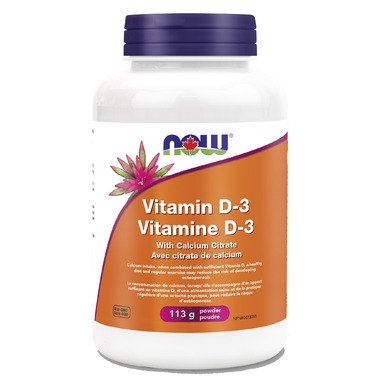 NOW Foods Vitamin D-3 Powder with Calcium Citrate
Vitamin D is normally obtained from the diet or produced by the skin from the ultraviolet energy of the sun. However, it is not abundant in food. NOW® Vitamin D-3 Powder supplies this key vitamin along with Calcium Citrate to further support bone health. Powder format allows for controlled dosing and can be mixed with your favourite foods or beverages.
Features:
May reduce the risk of developing osteoporosis when combined with sufficient Vitamin D, a healthy diet, and regular exercise
Unique powder delivery for controlled dosing
Combines Vitamin D3 with Calcium
Perfect for being mixed with food or beverages

Directions:
Adult Dosage: Take 1/8th teaspoon daily, mixed with food or beverage.

Non-Medical Ingredients:
Modified corn starch, sucrose, sodium ascorbate, medium chain triglycerides, silicon dioxide, vitamin E.