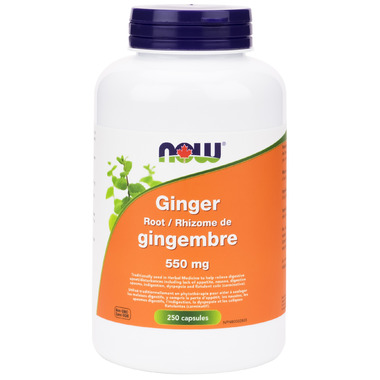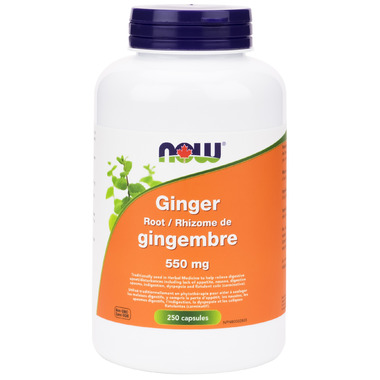 Used in both traditional and a modern times as a remedy for indigestion and to support digestive function, the benefits of Ginger Root (Zingiber officinale) is time-honoured and tested. Scientific studies have demonstrated that Ginger may help to maintain healthy GI flora, aid the digestion of dietary fats, and calm and soothe the digestive tract.

Features:
Traditionally used in Herbal Medicine to help relieve digestive upset/disturbances
Helps relieve lack of appetite, nausea, digestive spasms, indigestion, dyspepsia and flatulent colic (carminative)
Directions:
Adults, adolescents, & children >6: Take 2 capsules, 2 times daily with meals

Ingredients (each capsule contains):
Ginger (Zingiber officinale) (Rhizome)…..550mg)
Non-Medicinal Ingredients:
Capsule (gelatine, water), Magnesium Stearate, Silica
Consult a health care practitioner if symptoms persist or worsen.
GF, Non-GMO