NOW Real Food Cashew Crunchy Clusters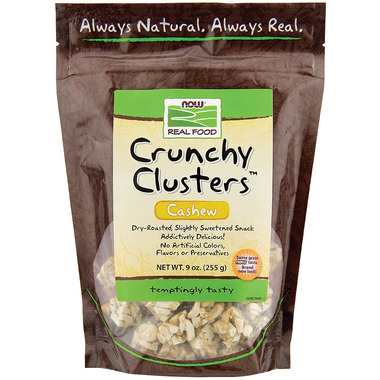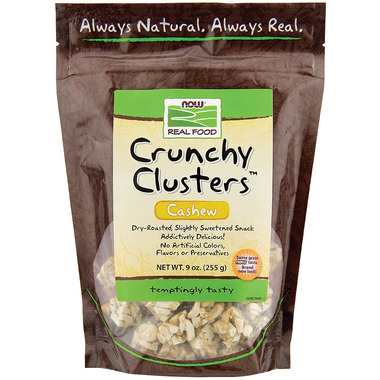 NOW Real Food Cashew Crunchy Clusters
For all you fans of natural, tasty snack food; it's crunch time! Not for exams or that ginormous project the boss expects tomorrow. It's time for NOW Real Food™ Cashew Crunchy Clusters, the snack food crunch-aficionados turn to when they're in need of the perfect balance of sweet-and-salty natural goodness.
Features:
Dry Roasted
Slightly Sweetened Snack
Addictively Delicious!
No Artificial Colors, Flavors or Preservatives
Temptingly Tasty
Other Ingredients: Cashews, Sesame Seeds, Rice Malt, Evaporated Cane Juice and Sea Salt.