Now Saw Palmetto Extract 160mg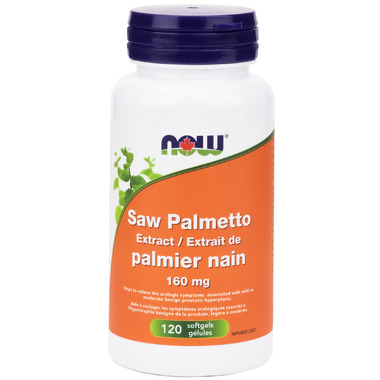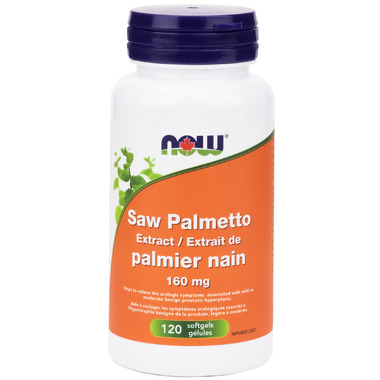 Now Saw Palmetto Extract 160mg
A natural solution for urinary tract and prostate issues, straight from the Southeastern United States. Saw Palmetto is a plant that possesses bioactive fatty acid and sterol constituents. Saw Palmetto berries have been found to support healthy urinary tract and prostate functions.

Directions:
Adult Males: Take 2 softgels daily with meals
Ingredients (each softgels contains):
Saw Palmetto (8.5:1 Extract)…..160mg (Serenoa repens) (Fruit) equivalent to 1360mg of Saw Palmetto. Standardized to contain 85% Fatty Acids & Phytosterols

Non-Medicinal Ingredients:
Extra virgin olive oil, softgel (gelatin, glycerine, water, caramel.
Consult a health care practitioner prior to use to exclude a diagnosis of prostate cancer. Consult a health care practitioner if symptoms worsen or persist
Gluten free.