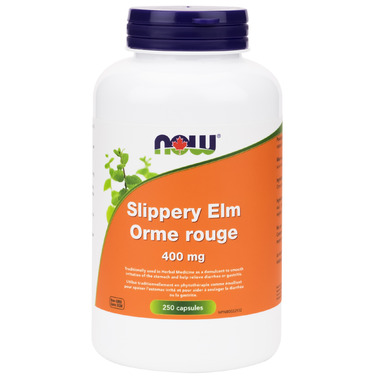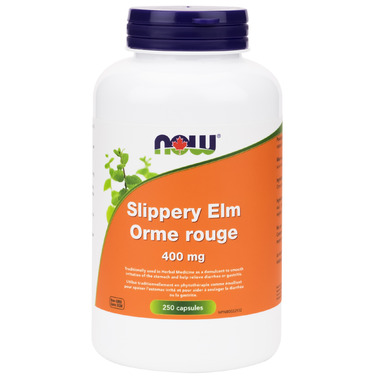 Now Slippery Elm is traditionally used in Herbal Medicine as a demulcent to smooth irritation of the stomach and help relieve diarrhea or gastritis.

Directions: Take 2 capsules 3 times daily with water:

Ingredients (each capsule contains): Slippery Elm (Ulmus fulva) Bark…..400mg

Non-Medicinal Ingredients: Capsule (gelatine, water), Cellulose, Magnesium Stearate (vegetable source)

Do not use if you are pregnant or breastfeeding.

Gluten free, non-GMO




Elsie:
a few months ago
Seems like I can't keep enough slippery elm in the house. I am celiac and find it invaluable for lessening the pain when I get accidentally glutenized. I use it for the dogs when they get intestinal upsets (the 'runs' or the 'stops') or in the case of the small dogs, it helps big time (!) when they get constipated. Something I can count on is Well.ca....they always have it and the prices and service is exceptional. Thanks Well.ca folks!!
Page
1