NOW Foods
NOW Sports 100% Pure D-Ribose Powder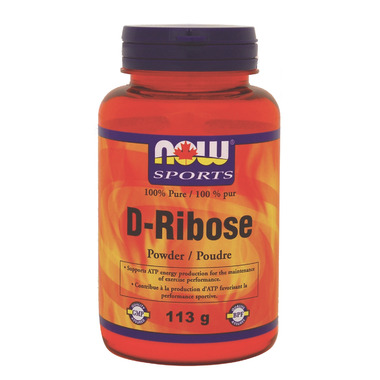 NOW Foods
NOW Sports 100% Pure D-Ribose Powder
Description
For those looking to enhance their daily workouts through a natural means. Ribose is a naturally occurring simple sugar that begins the metabolic process for ATP production. D-Ribose works synergistically with, and enhances the benefits of, creatine supplements. NOW sells creatine in powder, capsule and tablet form. NOW
®
D-Ribose powders are 100% pure and feature clinically-researched and proven Bioenergy RIBOSE
®
for best results.
Features:
Fuels ATP Energy Production
Provides athletic support
100% Pure Powder
Features Bioenergy RIBOSE®
Vegan friendly Product
Suggested Usage:
As a dietary supplement, take 1 1/2 level teaspoons daily, prior to exercise. Serious athletes may want to double the dosage during training.
Medicinal Ingredients (each level teaspoon (3.35g) contains):
D-Ribose Powder [Corn (Zea mays)] 3.35 g.
Highlights

Shipping & Returns