NOW Sports Whey Protein Isolate Powder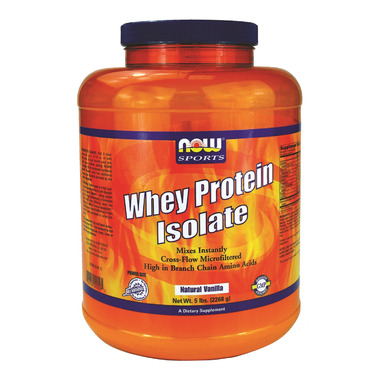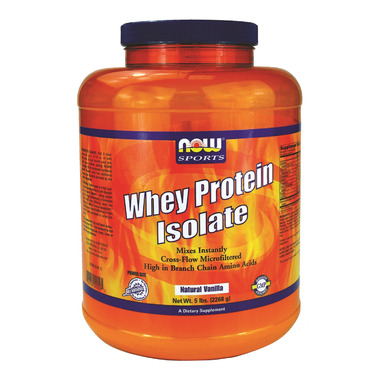 NOW Sports Whey Protein Isolate Powder
This 100% Pure Whey Isolate didn't just raise the bar on what a protein should be, it shattered it! Each serving packs an impressive 50 grams of easily digested, cross-flow, microfiltered whey isolates and an incredible 14.5 grams of mass building BCAA's. All this, with only 1 gram of fat and 7 carbs per serving. Don't settle for inferior proteins that hide behind fancy labels and flashy full-page ads. If you demand excellence from your protein, you're exactly who we designed our 100% Whey Isolate for.


Helen:
more than a year ago
I had bariatric surgery 6 months ago and must get at least 60 grams of protein every day. This product has been a lifesaver. Other protein drinks, especially in liquid form, were too sweet and just plain unpalatable. Now Whey Isolate blends well, and the vanilla flavour is not overpowering. I make a shake every morning, adding 2 teaspoons instant decaf coffee and calcium citrate powder (also a Now product) . In the evening, I add 1 to 2 teaspoons of powdered cocoa in place of the coffee. I highly recommend this product for anyone who has had or is considering bariatic surgery as an excellent way to get in all your post-op protein needs.
Alex:
more than a year ago
It is a digestible supplement and, it does not upset the stomach while digesting. However, I do recommend having one scoop and a half instead of two because it might give you some gas. A post-workout shake follow by a good meal, you're right on the track to a better fitness. And if you don't, it'll be great a complementary supplement.
Page
1