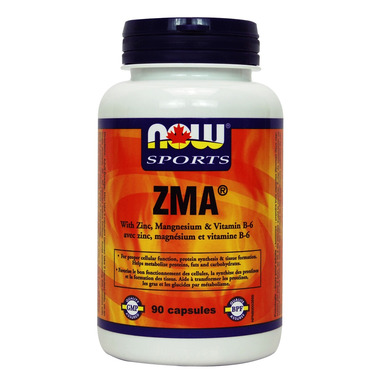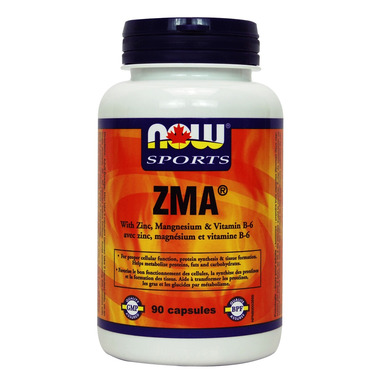 ZMA® is a combination of Zinc, Magnesium and Vitamin B-6 designed to maximize absorption and to promote recovery from exercise. Zinc plays a central role in the regulation of cellular growth and tissue repair, as well as the maintenance of a healthy immune system. Magnesium is essential for the maintenance of electrolyte balance, energy production and normal neuromuscular function. Because physical activity can increase the need for these two minerals, ZMA® is the ideal supplement to aid in their replenishment.
Suggested Usage: As a dietary supplement, take 3 capsules daily (men) or 2 capsules daily (women), preferably on an empty stomach, 30 - 60 minutes before bedtime. For best results, avoid taking with dairy or other calcium-containing foods or supplements.

Supplement Facts:
Serving Size 3 Capsules for Men (2 Capsules for Women)
Servings Per Container 30 for Men (45 for Women)... Amount Per Serving
Vitamin B-6 (from Pyridoxine HCl)...15 mg
Magnesium (from Magnesium Aspartate)...450 mg
Zinc (from Zinc Mono-L-methionine and Zinc Aspartate)...30 mg -
ZMA® (complex of Zinc Mono-L-methionine, Magnesium/Zinc Aspartate, and Pyridoxine HCl)...2.4 g (2,400 mg) †
* Percent Daily Values are based on 2,000 calorie diet.
† Daily Value not established.
Other Ingredients:
Gelatin (capsule), Rice Flour and Magnesium Stearate (vegetable source).