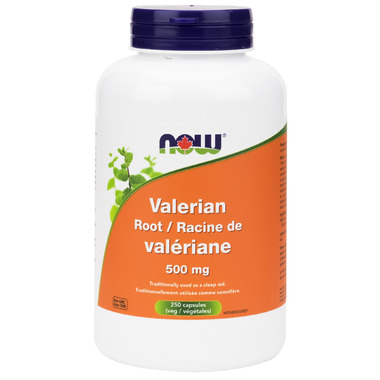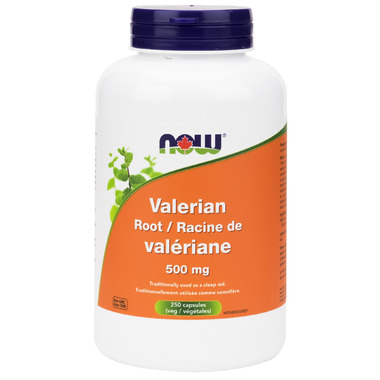 Causing a plethora of other health issues, insomnia is one of the leading causes of absenteeism, health care use, and social disability; affecting one-third of the adult population. Valerian is the world's most popular Traditional Herbal sleep remedy. Valerian root has a history of widespread use in North America and Europe since the mid-1800s for the treatment of restlessness and nervous sleep disturbances. Valerian root may contain as many as 150 compounds.

Directions: Take 4 capsules 1-3 times daily
Ingredients (each capsule contains):
Valerian…..500mg (Valeriana officinalis) (Rhizomes, roots)
Non-Medicinal Ingredients:
Veg capsule (hypromellose, water)
Consult a health care practitioner if sleeplessness persists continuously for more than 3 weeks or if symptoms persist or worsen. Consumption with alcohol, other drugs or natural health products with sedative properties is not recommended. Exercise caution if operating heavy machinery or driving a motor vehicle within 2 hours of consumption. Consult a health care practitioner prior to use if you are pregnant or breastfeeding.
GF, Non-GMO, Vegan/Vegetarian