Nu Life Therapeutics Joint Therapy Tendonitis Support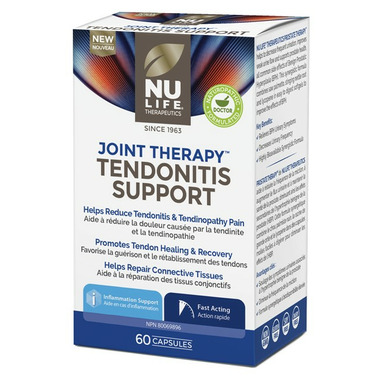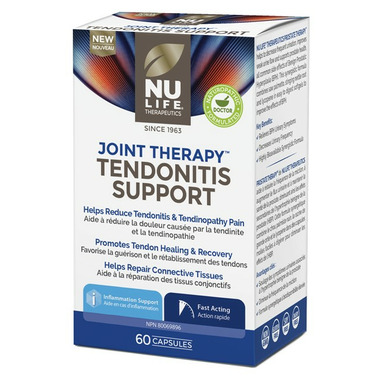 Nu Life Therapeutics Joint Therapy Tendonitis Support
Nu Life Therapeutics Joint Therapy Tendonitis Support is a multi-action formula that has been created by a Naturopathic Doctor and is ideal for all adults looking for a natural approach to help reduce tendonitis pain, promote tendon healing and repair connective tissues. It contains clinically researched Tendofit for fast, effective relief of acute and chronic tendon injuries. Take daily for on-going relief or in conjunction with physical therapy for an even faster recovery!
Directions:
Adults, take 2 capsules daily or as directed by a health care practitioner.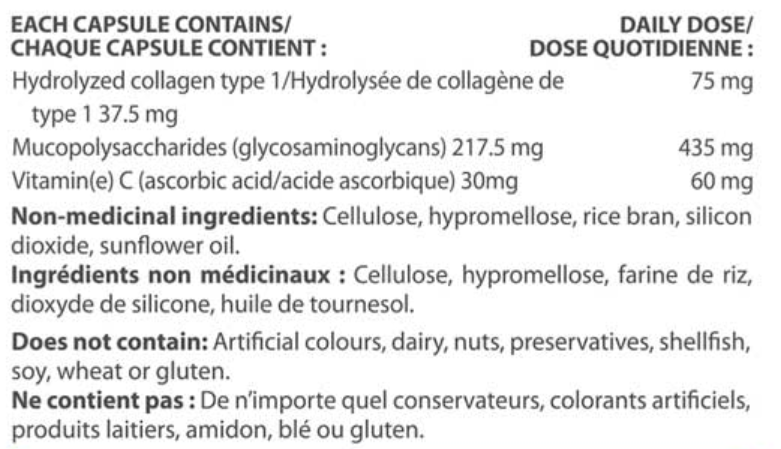 Caution:
Do not use if enclosed sealed blister is torn or broken. Keep out of reach of children. Consult a health care practitioner for use beyond 3 months. Consult a health care practitioner prior to use if you are pregnant or breastfeeding. Use for a minimum of 1 month to see beneficial effects. Consult a health care practitioner if symptoms persist or worsen.