NuMe Dirty To Flirty Dry Shampoo Aerosol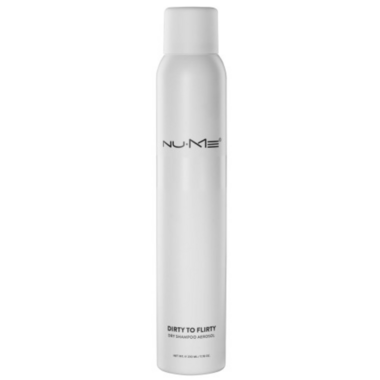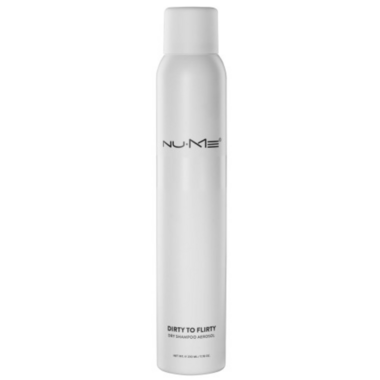 NuMe Dirty To Flirty Dry Shampoo Aerosol
Give your hairstyle a second chance - and your scalp breath of fresh air. Dirty to Flirty Dry Shampoo Aerosol is a breeze to use, and saves you precious time: no need to wash, dry or style as often. It also prevents damaging caused by daily shampooing/heat styling. Use it to add volume to thin hair or when styling to get more grip.
Features
:
Easy-to-use aerosol that refreshes scalp and hair
Talc-free formula eliminates excess scalp oils
Revitalizes and invigorates hair
FDA approved
Key Ingredients:
Rice Starch: Particle-sized Oryza (rice) starch is smaller, offering more surface area to for greater absorption of oil.
Rosemary Leaf Extract: Rich in calcium, magnesium, iron, manganese, phosphorus, potassium, zinc, vitamin B1, vitamin B3 and vitamin C, Rosemary is full of purifying and anti-irritant properties.
Algae Extract: Nourishes hair with natural vitamins and minerals. Especially suitable for sensitive skin.
Pomegranate Seed Extract: Contains high amounts of punicic acid, which revitalizes your hair. It is also a great protector against chemicals and other environmental damage.