Nupasta Organic Konjac Spaghetti Pasta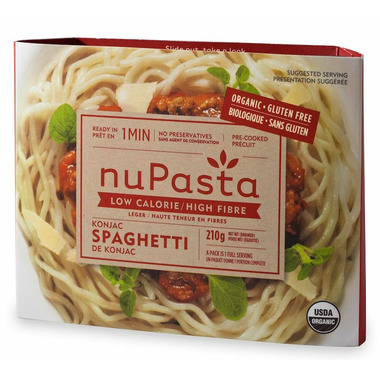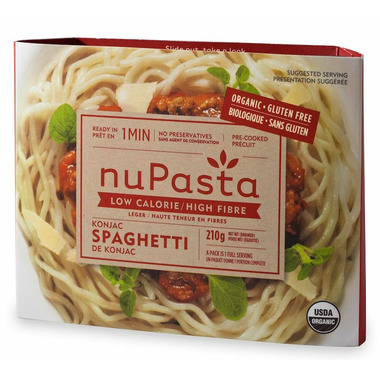 Nupasta Organic Konjac Spaghetti Pasta
Nupasta Organic Konjac Spaghetti Pasta is a low calorie and gluten free pasta. Texture so chewy, similar to al dente pasta (firm to bite)! Made with the root of konjac plant and soy beans.

Features:
Only 25 calories and 6g of fibre! (compared to one plate of pasta (210 g) with over 300 calories and 2g of fibre)

Organic, Gluten-free, low calorie
3 times the fibre
Pre-cooked
Shelf stable - no refrigeration required

Goes well with any pasta sauce
Ingredients:
Water, organic konjac flour, organic soy flour (non-GMO), calcium hydroxide.