Nutiva Buttery Refined Coconut Oil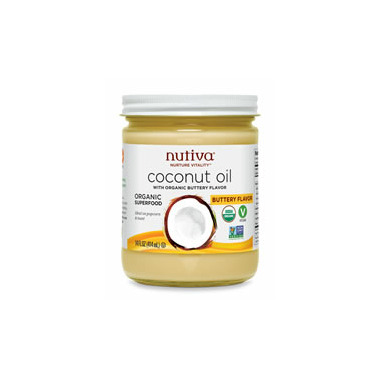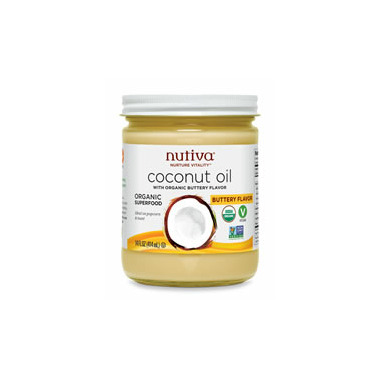 Nutiva Buttery Refined Coconut Oil
This vegan "buttery flavor" is made from pure certified organic non -GMO plants including sunflower, coconut and mint. The coconuts are sourced from some of the richest soils in Southeast Asia and are never processed with any hexane or other harsh chemicals. This product can be used at low to medium heat.
With this product, you get all the goodness of Nutiva refined coconut oil combined with a delicious buttery flavor. It's a versatile, all purpose cooking oil and is perfect butter alternative for any a variety of uses including:
Spreads on breads
Baking
Saute
Buttering Popcorn
Ingredients
: Organic Refined Expeller-Pressed Coconut Oil, Organic Vegan Buttery Flavour, Organic Unrefined Red Palm Oil (For Colour).
Bottled in a facility that packs peanut oil.