NutraSea +D Grapefruit Tangerine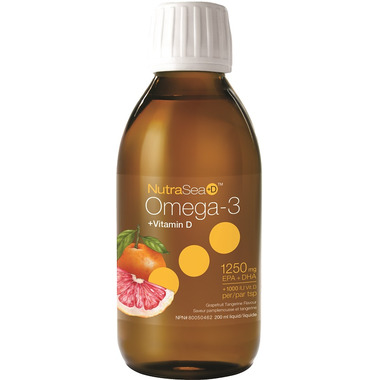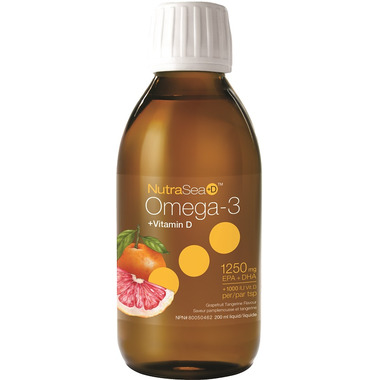 NutraSea +D Grapefruit Tangerine
If you're looking for a balanced omega-3 fish oil supplement combined with the benefits of 1000IU of vitamin D, try NutraSea+D. In addition to the maintenance of overall good health, cardiovascular health, and brain function, the added boost of vitamin-D promotes healthy bones and teeth. It's also beneficial for the development of the brain, eyes, and nerves in children and adolescents.
Features and Benefits:
Balanced ratio of 750mg EPA and 500mg DHA per dose.
1000IU of natural vitamin D.
General well-being
Immune system support
Strong bones and teeth

Recommended Dose:
Adults and adolescents 14 years and older take 1 tsp. (5 ml) daily. Children 1 - 13 years take ½ tsp. daily.
Ingredients:
fish oil (anchovies, sardines, and/or mackerel), flavouring, tocopherols (derived from non-GMO soy), green tea extract, vitamin D3, monk fruit extract.
Cautions and Warnings:
After opening, refrigerate and consume within 100 days
Do not use if safety seal is broken or missing
Natural, Gluten Free, Peanut Free Product, Tree Nut Free Product, Canadian Brand