NutraSea Professional PRO Omega 3 +D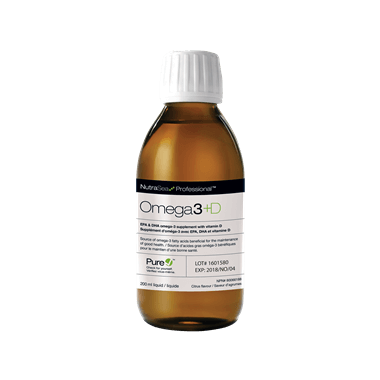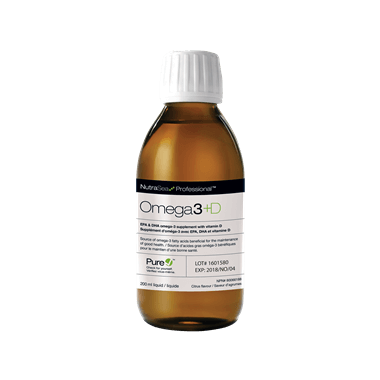 NutraSea Professional PRO Omega 3 +D
The Omega3+D formula provides a concentrated amount of EPA and DHA in a balanced 3:2 ratio together with 1000 IU of vitamin D3. The potency and balanced ratios make it ideal for general use and as a maintenance formula to support healthy EPA, DHA and vitamin D levels.
EPA & DHA omega-3 supplement with vitamin D
Great citrus flavour
Clean, Light Taste
Guaranteed pure
Directions:

Adults and adolescents 14 years and older take 1 tsp. daily. Children 1–13 years take ½ tsp. daily. Otherwise, use as directed by a healthcare practitioner. Shake before use.
Ingredients:

Fish oil (anchovies, sardines, mackerel, herring), vitamin D3, natural flavours, tocopherols (derived from non-GMO soy), green tea extract, medium chain triglycerides.
Caution:

Store in original container, in a cool place protected from light. Refrigerate after opening and consume within 100 days. Do not use if safety seal is broken or missing.
Natural, Gluten Free, Peanut Free Product, Tree Nut Free Product, Canadian Brand, Sugar Free, Energy Efficient