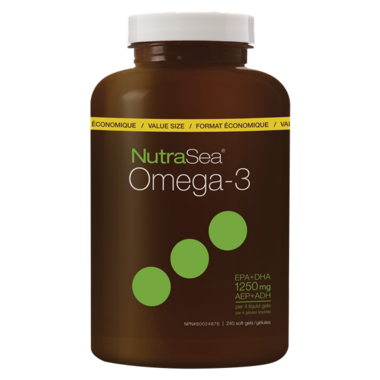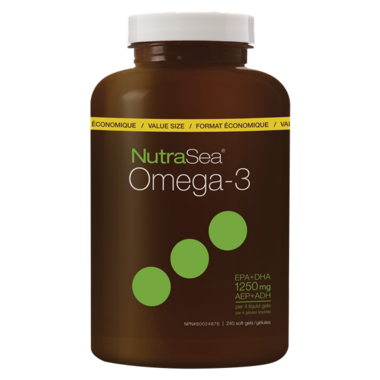 Get great value without sacrificing omega-3 purity and potency with NutraSea Softgels 240 Count!
For those who prefer fish oil capsules to liquid omega-3 products, NutraSea Softgels provide 1250mg EPA + DHA in every four pure and potent capsules. Convenient for those who need their omega-3 on the go, or prefer to supplement at different times throughout the day.
Features and Benefits:
Beneficial for the maintenance of good health.
Supports cardiovascular health and brain function in adults.
Beneficial in the development of brain, eyes, and nerves in children and adolescents.
Recommended Dose:
Adults and adolescents 14 years and older take 4 softgels daily.
Ingredients:
fish oil (anchovies, sardines, and/or mackerel), all natural flavouring, natural tocopherols (derived from non-GMO soy), green tea extract.
Softgel ingredients: gelatin, glycerin, purified water.
Do not use if safety seal is broken or missing.
Natural, Gluten Free, Peanut Free Product, Tree Nut Free Product, Canadian Brand