Nutricap Hair Supplement for Men
Helps Growth & Development
40 Capsules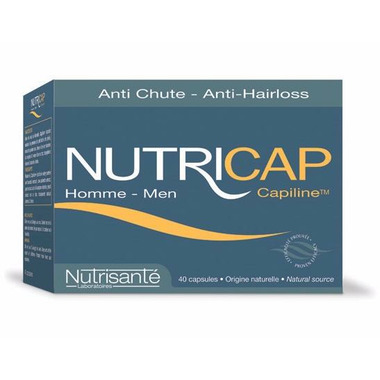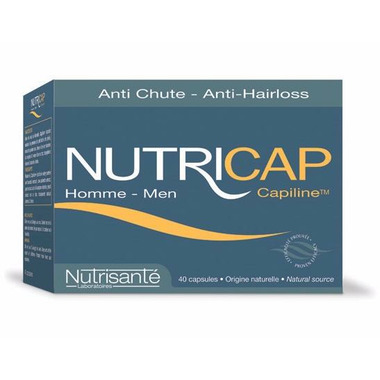 Nutricap Hair Supplement for Men
Helps Growth & Development
40 Capsules
NutricCap Men is an oral supplement that stimulates hair metabolism, decreases oiliness (seborrhoea) and dandruff. Plus it fosters hair growth to prevent further hair loss. Helps Growth & Development.
Features:
Helps to strength hair and nails
Helps growth and development
Contributes to support the integumentary system (hair, nails, skin)
Silicon intervenes in collagen formation - helps to contribute to hair and skin health
Recommended use:
(men, adults) Take 2 capsules daily for a minimum of 2 months, a few hours before or after taking other medications.
Medicinal Ingredients:
Each softgel capsule contains 2.25 mg of thiamine, 3.2 mg of riboflavin, 18 mg of niacin, 15 mg of pantothenic acid, 3 mg of vitamin B6, 45 mcg of biotin, 30 mg ATE of vitamin E, 150 mg of Brewer yeast (Saccharomyces cerevisiae) standardized to 10% zinc, 100 mg of lactoserum protein, 70 mg of horsetail (Equisetum arvense) stem extract standardized to 7% silica, 300 mg of walnut (Juglands regia) oil and 100 mg of saw palmetto (Serenoa repens) fruit extract standardized to 90% fatty acids.

Non-Medicinal Ingredients:
Lecithin, partially hydrogenated soybean oil, gelatin, caron, glycerin.