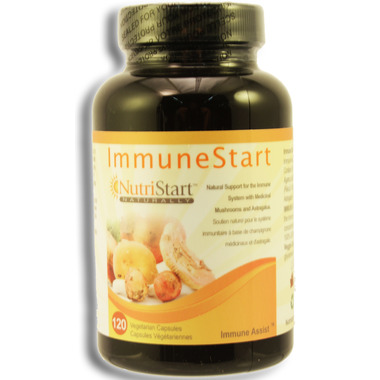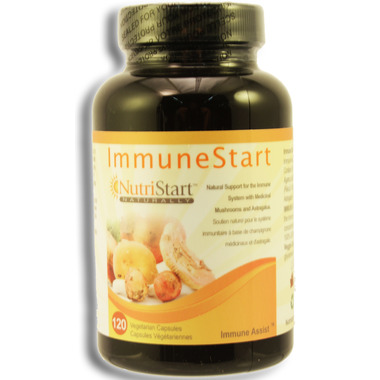 NutriStart ImmuneStart is one of the most potent immune supplements available. It contains the legendary herb astragulus and six of the world's most treasured mushrooms. NutriStart ImmuneStart combines these scientifically researched nutrients to provide extraordinary immune support.
Features and Benefits:
Supercharge your Immune System with Astragulus and 6 Mushroom Combo
Clinically proven medicinal mushroom formula
Organic American grown mushrooms with Astragalus extract
Ingredients:
Reishi, cordyceps, shiitake, maitake, agaricus blazei, coriolus versicolor, astragulus extract (4:1).
Suggested Usage:
3 to 9 capsules per day.
Recommendations:
6 capsules per day provides excellent broad spectrum immune protection. For serious immune conditions or extra immune support when feeling tired or stressed increase dosage to 9 capsules per day.
Store in a cool dry place. Keep out of reach of children.