NutriStart JointStart Premium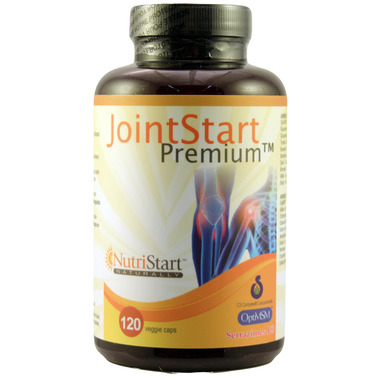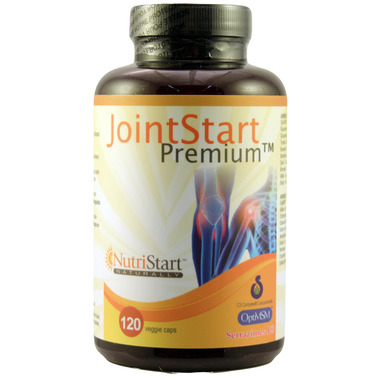 NutriStart JointStart Premium
The JointStart Premium formula works to rebuild cartilage and connective tissue, addressing the damage causing the pain. It's a powerful, fast-working pain reliever and anti-inflammatory. This formula will serve those with aggravated inflammatory conditions such as sports injuries, bursitis, tendonitis, carpal tunnel and rheumatism.

Supplement Facts (per 6 capsules):
Opti-MSM - 1500 mg
Glucosamine Sulfate - 500 mg
Glucosamine HCL - 500 mg
Turmeric Extract (C3 Complex) - 600 mg
Boswellia Extract (65% Boswellic Acids) - 360 mg
Serrazimes 1 (36,000 units protease) - 60 mg
Devil's Claw Extract (4:1) - 150 mg
Bromelain (1200 GDU) - 300 mg
Alfalfa Juice Concentrate (33:1) - 500 mg
Ginger Root Extract (4:1) - 90 mg

Directions: Take 3 to 6 caps daily, depending on severity of condition. Take on an empty stomach. Severe conditions require 6 caps per day for up to 2 weeks. When pain reduces cut the dosage in half, for maintenance. If the ginger causes a warming sensation in the stomach, take with a small amount of food, or more water.