NutriStart NutriKrill Superba Krill Oil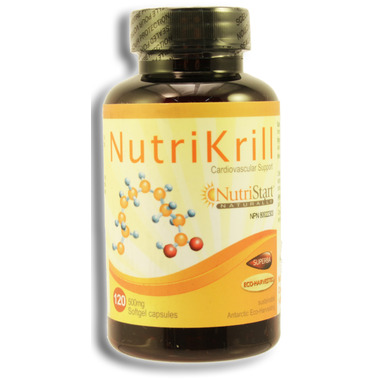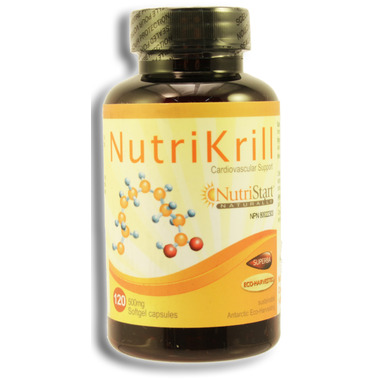 NutriStart NutriKrill Superba Krill Oil
NutriStart NutriKrill Superba Krill Oil is the ultimate source of Omega-3, EPA, DHA and the antioxidant astaxanthin. The astaxanthin and canthaxanthin in krill oil have an antioxidant value 300 times stronger than vitamins A and E.

Features & Benefits:
100% Pure Cold Pressed Eco-Harvested Antarctic Krill Oil
Better absorption than fish oil – take 1/5 the dose
Powerful anti-inflammatory support
Supports heart and cardiovascular health
Ingredients:
500mg of 100% pure Antarctic krill oil, gelatin, glycerine, water Capsule: Gelatin, glycerine, water.
Contains no sugar, salt, starch, yeast, wheat, gluten, corn, soy, milk, egg or preservatives or artificial colouring.
Suggested usage:
As a dietary supplement, take 1 softgel before a meal. You can take 1-3 softgels per day.
Consider taking this product in combination with JointStart and Quick Tea for anti-inflammatory support. Consider taking this product in combination with NutriPods, Quick D and Quick B12 for complete nutritional support.
Warning:
People with shellfish allergy or coagulopathy, or taking anticoagulants or other medication should notify their physician and be tested prior to taking dietary supplements.

Recommendations:
Consult your physician before taking this product if you are pregnant or nursing.