Nuts n More High Protein Peanut Butter Banana Nut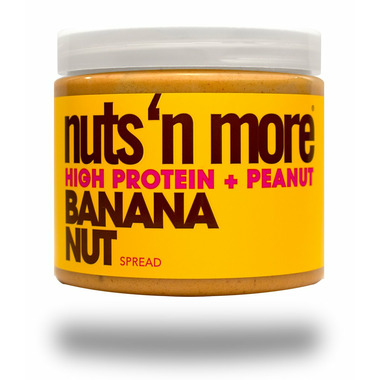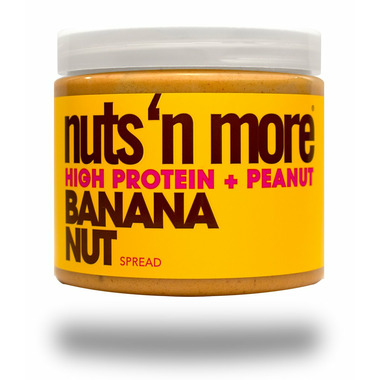 Nuts n More High Protein Peanut Butter Banana Nut
Nuts 'n More banana nut peanut spread is made from only the freshest peanuts, their all natural banana flavoring, packed with whey protein isolate and flax for added protein and Omega 3s. If you're a fan of bananas, banana splits or banana hammocks, you'll love this flavour.
Features:

Non GMO
11g of protein per serving
Gluten Free
Nothing artificial
Ingredients: Peanuts, Whey Protein Isolate, Peanut Oil, Xylitol, Banana Spice, Brown Sugar, Vanilla Spices, Cocoa Butter, Sea Salt, Flax.
Contains Peanuts, Milk. May contain traces of almonds and other tree nuts, fruits, raisins and berries. No preservatives added.