Nuworld Botanicals Sports Therapy Multi-Mineral Bath Soak
Naturally Active Aromatherapy
250 g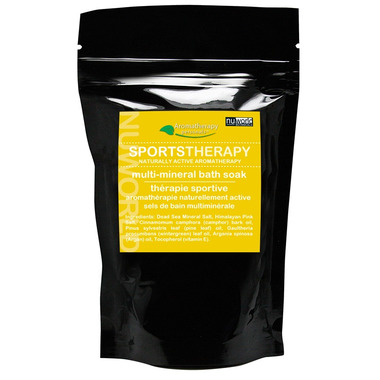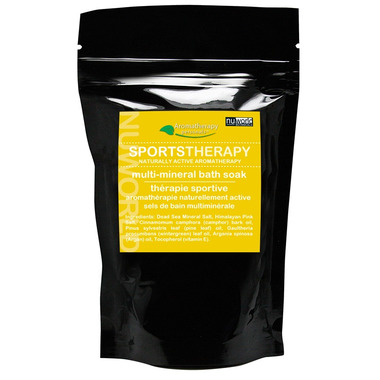 Nuworld Botanicals Sports Therapy Multi-Mineral Bath Soak
Naturally Active Aromatherapy
250 g
A truly renewing and therapeutic experience for mind and body, this luxurious spa-inspired bath treatment is formulated with premium Dead Sea salts, hand-minded Pink Himalayan salts and pure essential oils of Wintergreen, Pine and Camphor.
Features:
Transforming aroma of pure therapeutic-grade essential oils instantly stimulate the senses, encouraging a sense of restoration and overall well-being
Stimulates circulation and blood flow
Soothes tired and sore muscles
Draws out toxins and impurities
Draws out toxins and impurities
100% natural
Directions: Dissolve 1/2 cup of salt in bath of hot water and let your body soak up the wonderful skin benefiting properties. Breathe in the transforming aroma for an overall sense of well-being and restoration. After bath, pat skin dry and apply Aromatherapy Personals 3-in-1 Multi-Nutritive Oil of your choice to moisturize and nourish skin.

Ingredients: Dead Sea Salt, Pink Himalyan Rock Salt, Cinnamomum camphora (camphor) bark oil, Pinus sylvestris (pine) leaf oil, Gaultheria procumbens (wintergreen) leaf oil