Oh My Spice Snickerdoodle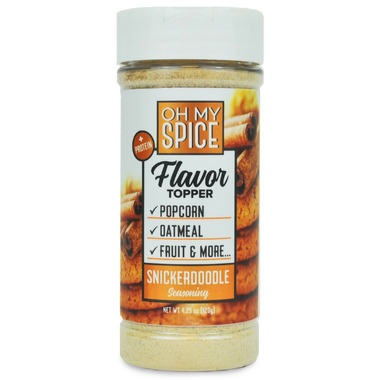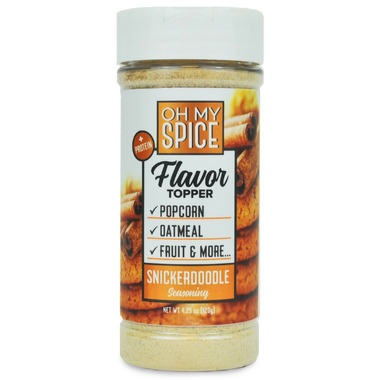 Oh My Spice Snickerdoodle
When your morning oatmeal needs a little kick in the mouth, use this Oh My Spice Snickerdoodle! This blend has a smooth hint of cinnamon with the perfect amount of sweetness from the Organic Coconut Palm Sugar. Sprinkle on for added flavor AND protein without all of the added guilt.
Using only all-natural ingredients and excluding any extra fillers, Oh My Spice seasoning is a perfect addition to any of your favorite meals!
Ingredients:
Whey Protein Concentrate, Organic Coconut Palm Sugar, Cinnamon, Natural Flavors.