Oil Me North Healthy Heart Budder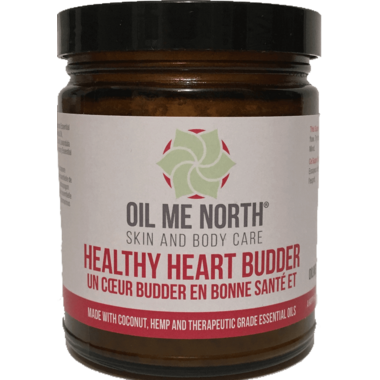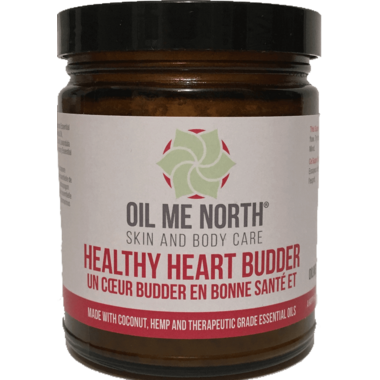 Oil Me North Healthy Heart Budder
- We're sorry, this product is no longer available!
- Shop for other products in: Body Lotion

The handpicked Essential Oils in the Oil Me North Healthy Heart Budder give you a daily boost with a scent that is so refreshing.
Skin Benefits:
Moisturizes and cleans skin
Aids acne, fungal, and bacterial infections
Beneficial for inflammatory issues
Physical Benefits
:
Promotes positive heart health
Stimulates blood circulation
Can reduce and regulate blood pressure

Mental Benefits
:
Can bring relief from anxiety, stress, and depression
Sedating and calming effects on the mind
Directions
: Apply Daily to entire body or desired areas.
Ingredients
: Organic Coconut oil, Organic Hemp Seed oil, Lemongrass Essential Oil, Sandlewood Essential Oil (Santalum Album), Coriander Essential Oil, Coriandrum Sativum (Cymbopogon Citratus), Lavender essential oil (Lavandula angustifolia), Eucalyptus essential oil (Eucalyptus globulus), Rosemary Essential Oil (Rosmarinus Officinalis)
Please note:
Due to the high amount of Coconut Oil in this product, it naturally becomes liquid at room temperature. Store product in the fridge to keep solid.
Wildcrafted, Organic, Non GMO, Vegan, Fair Trade, All Natural, Eco Friendly, Non Toxic, Made in Canada