Natural Aphrodisiac
238 mL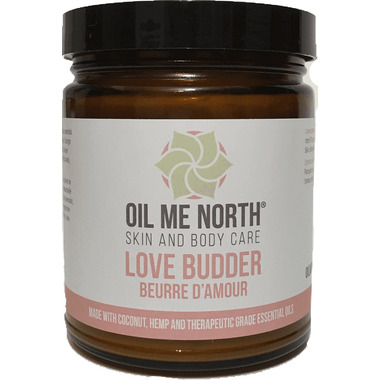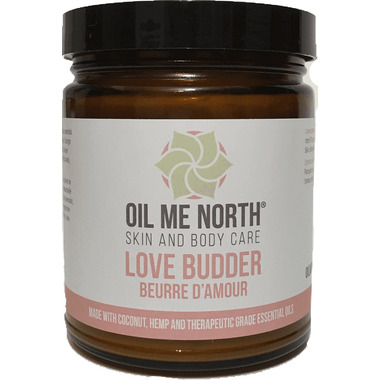 Oil Me North Love Budder
Natural Aphrodisiac
238 mL
Love is the most powerful healing vibration one can experience. Why not bring on more? Oil Me North Love Budder is nourishing, whole body enriching Love Budder that will offer love for your Skin, Body and Mind.
Skin Benefits:
Deters the growth of wrinkles, with anti-aging effects
Aids in acne treatment
Great for moisturizing and repairing skin health
Physical Benefits:
Stimulates and regulates hormone production
Destroys fungal, viral and bacterial infections
Protects the body from free radicals
Increases sexual performance
Mental Benefits:
Natural Aphrodisiac
Can dissipate feelings of impurity and indecisiveness
Improves sleep

Directions:
Apply Daily to entire body or desired areas. For external use only.

Ingredients:
Organic Coconut oil, Organic Hemp Seed oil, Ylang-Ylang essential oil (Cananga odorata), Lavender essential oil (Lavandula angustifolia), Orange essential oil (Citrus sinensis), Vanilla Essential Oil (Vanilla Planifolia),Ginger essential oil (Zingiber officinale), Jasmine essential oil (Jasminum officinale), Rose essential oil (Rosa damascene).
Please note:
Due to the high amount of Coconut Oil in this product, it naturally becomes liquid at room temperature. Store product in the fridge to keep solid.
Wildcrafted, Organic, Non GMO, Vegan, Fair Trade, All Natural, Eco Friendly, Non Toxic, Made in Canada