Oil Me North Muscle and Joint Budder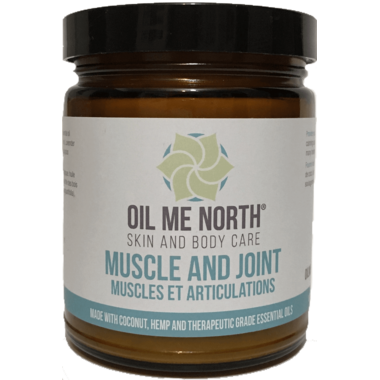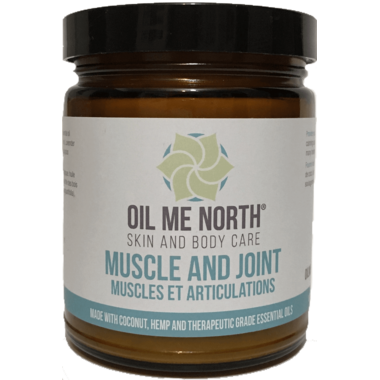 Oil Me North Muscle and Joint Budder
- We're sorry, this product is no longer available!
- Shop for other products in: Body Lotion

Provide your muscle and joints a soothing combination of coconut, hemp and calming essential oils. This Oil Me North Muscle and Joint Budder promotes relaxation and pain relief with many healing benefits for Skin, Body and Mind.
Skin Benefits:
Powerful against psoriasis, eczema and dermatitis
Moistens and softens skin
Has a toning effect
Aids in regeneration of skin cells
Physical Benefits:
Great for relief of pain and muscle spasms
Arthritic pain reliever
Can relax and improve the digestion system
Increases blood flow to the brain
Mental Benefits:
Improves ones memory and concentration levels
Boosts brain activity
Has a balancing effect on hormones, it can relax or stimulate

Directions:
Apply Daily to entire body or desired areas. For external use only.
Ingredients:
Organic Coconut oil, Organic Hemp oil, Peppermint essential oil (Mentha piperita), Wintergreen essential oil (Gaultheria procumbens), Lavender essential oil (Lavandula angustifolia), Eucalyptus essential oil (Eucalyptus globulus).

Please note:
Due to the high amount of Coconut Oil in this product, it naturally becomes liquid at room temperature. Store product in the fridge to keep solid.