Oil Me North Original Super Budder
Daily Skin and Body Care
238 mL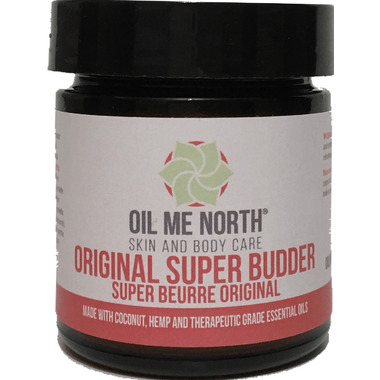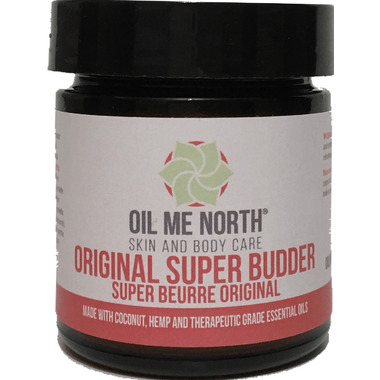 Oil Me North Original Super Budder
Daily Skin and Body Care
238 mL
- We're sorry, this product is no longer available!
- Shop for other products in: Body Lotion

Oil Me North has combined nature's most rejuvenating essential oils to immerse your body in health and abundance. Healing is this Super Budders priority.
Skin Benefits:
A natural anti-aging moisturizer that assists and promotes healthy cells
Corrects and relieves all skin types
Tones and lifts skin while slowing the growth of wrinkles
Physical Benefits:
Boosts the body's natural immunity
Enhances blood circulation
Stimulates and regulates hormone production
Mental Benefits:
Aids in relief from anxiety, stress and depression
Improves ones memory, mood and concentration levels
Directions:
Apply Daily to entire body or desired areas. For external use only.
Ingredients:
Organic Coconut oil, Organic Hemp oil, Organic Olive oil, Lavender essential oil (Lavandula angustifolia), Geranium essential oil (Pelargonium graveolens), Frankincense essential oil (Boswellia carterii†), Rose essential oil (Rosa damascene), Myrrh Essential Oil (Commiphora Myrrha).
Please note:
Due to the high amount of Coconut Oil in this product, it naturally becomes liquid at room temperature. Store product in the fridge to keep solid.
Wildcrafted, Organic, Non GMO, Vegan, Fair Trade, All Natural, Eco Friendly, Non Toxic, Made in Canada