Oil Me North Super Skin Budder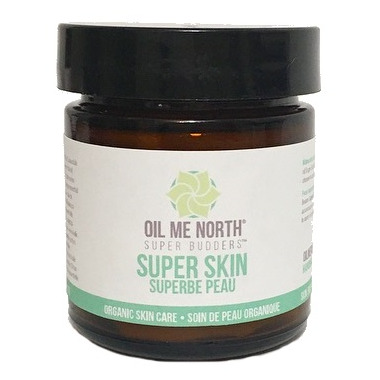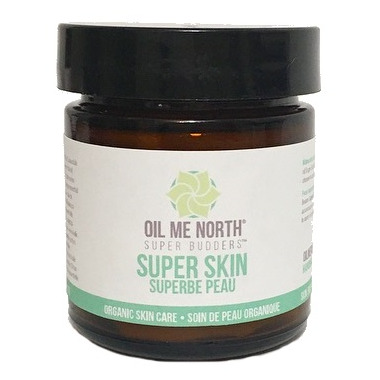 Oil Me North Super Skin Budder
Oil Me North Super Skin Budder with coconut, hemp, and essential oil will help repair skin now and promote long-term protection. Like all Oil Me North Budders this will benefit your Skin, Body and Mind.
Skin Benefits:
Natural cell re-generator that protects from scaring and stretch marks
Helps those suffering from psoriasis, eczema, dermatitis and acne
Slows the growth of wrinkles
Improves tone and elasticity
Physical Benefits:
Promotes the absorption of nutrients within the body
Helps in stabilizing the heartbeat
Stimulates detoxification within the body
Promotes growth of new cells
Mental Benefits:
Helps those suffering from anxiety, stress and depression
Improves memory, mood and concentration levels
Effective against Alzheimer's disease
Directions:
Apply Daily to entire body or desired areas. For external use only.
Ingredients:
Organic Coconut oil, Organic Hemp oil, Lavender essential oil (Lavandula angustifolia), Tea tree essential oil (Melaleuca alternifolia), Patchouli essential oil (Pogostemon cablin), Eucalyptus essential oil (Eucalyptus globulus), Frankincense essential oil (Boswellia carterii†), Lemon essential oil (Citrus limon), Orange essential oil (Citrus sinensis). Myrrh Essential Oil (Commiphora Myrrha), Carrot seed essential oil (Daucus carota sativa).
Please note:
Due to the high amount of Coconut Oil in this product, it naturally becomes liquid at room temperature. Store product in the fridge to keep solid.
Wildcrafted, Organic, Non GMO, Vegan, Fair Trade, All Natural, Eco Friendly, Non Toxic, Made in Canada