Olie New Beginnings Organic Fermented Herbal Probiotic Drink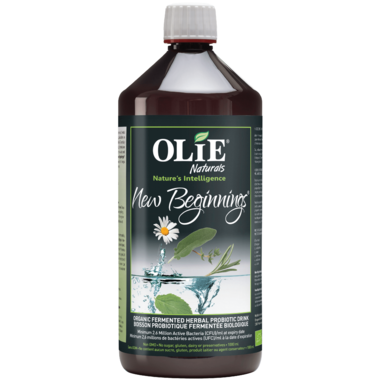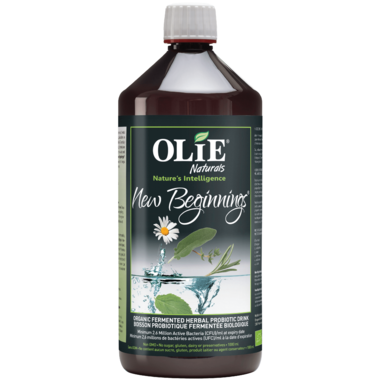 Olie New Beginnings Organic Fermented Herbal Probiotic Drink
Olie™ Naturals New Beginnings™ is a certified organic European, fermented, herbal, probiotic drink that links old traditions, innovative technologies and global leaders in the art and science of probiotics.
New Beginnings™ contains a blend of 7 carefully selected active bacterial cultures and 19 herbs. A unique, gentle, fermentation process yields this dynamic and complex mixture designed to remain viable and functional as it travels throughout the gastrointestinal tract.
New Beginnings,™ inspired by Nature's Intelligence provides friendly bacteria that play an important role in basic digestion, proper metabolism, immune support and over all well-being for your lifetime.
Features:
Certified Organic
Unique fermentation results in 3.5pH
8 strains of live probiotics
19 organic herbal extracts
Shelf stable, refrigerate after opening
Two flavours: Original & Ginger
Suitable for all ages
Directions for Use:
Adults: 20-50 mL 1-3 times daily with meals
Children: 10-30 mL 1-3 times daily with meals
Ingredients:
Water, fermented organic sugarcane molasses, organic acids, 19 organic herbs, 8 strains of microorganisms
Refrigerate after opening. Consume within 60 days
Organic, Gluten Free, Non-GMO, Dairy Free, Sugar Free, Vegan