Olivier Contrôle Soap Sage & Clay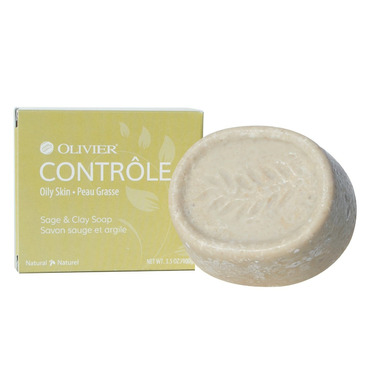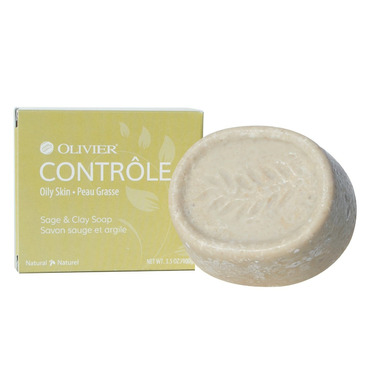 Olivier Contrôle Soap Sage & Clay
Olivier Contrôle Soap is crafted using olive oil, cocoa butter and beeswax in combination with sage, cornmeal and clay, to purify and gently cleanse acne-prone skin without stripping away the natural barrier.
Features
:
A great soap choice for those with skin conditions associated with dry skin or for all skin types
Soothes skin while gently cleaning
Hydrating, non-irritating, delivers a rich moisturizing base
Preservative free
Longer curing period of 28 days, leaves soap harder and longer lasting than conventional soaps
Ingredients
: Saponified olive oil, water, saponified cocoa butter, saponified beeswax, clay, corn meal, sage essential oil
Natural, Vegetarian, Gluten Free, Non-GMO

Meredith:
a few months ago
I decided to stop using my old face system as it was not a cruelty-free, gree choice. I have very oily skin which is also acne-prone and aging, so I have a number of things I want my face soap to address. I have tried a variety of soaps and cleansers and have found some that control the oil, but make my break outs worse. Others have helped my breakouts but made my skin super oily. I have used this for a month and my breakouts have cleared up and my skin is not oily and not dry. The bar is also barely used, so I expect it will last quite a long time. So far I am very happy with this product in addressing my skin concerns, value for money, and a green/cruelty-free choice.
Page
1