Omaiki Hero Daytime Training Pant Superhero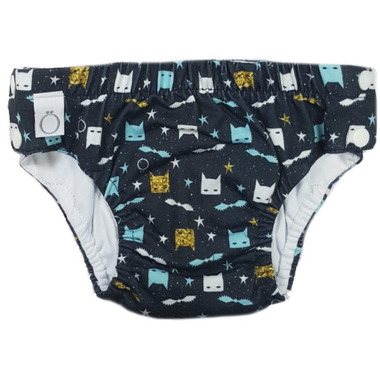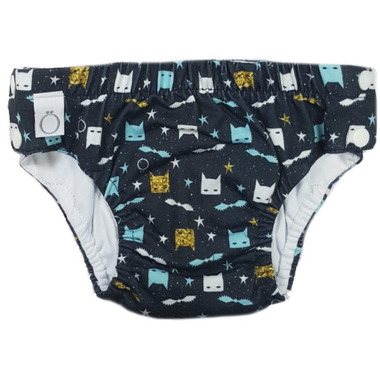 Omaiki Hero Daytime Training Pant Superhero
The perfect product to make potty training easy! HERÖ Daytime Training Pants have a small, waterproof layer in the middle and light absorbency inside to prevent messes if the child has an accident.
Your child will realize she's had an accident and will want to change or go to the toilet to finish, but the sofa or the car seat are spared! HERÖ Daytime Training Pants are not diapers; they are a learning tool to help parents and children take this next step.
Comfortable and trim, these training pants don't look like diapers. With an exterior in cotton jersey, they look just like "big kid" undies.

Features:
S (20-25 lb), M (25-30 lb), L (30lb+)

Washer/Dryer
Waterproof shell : 100% PUL
Absorption : 70% Bamboo viscose, 30% organic cotton
Stay-dry lining : 100% polyester
Made in Canada

C:
a few months ago
Got several pairs of these in different patterns. My daughter loves the patterns and likes wearing them, probably because they feel like cotton underwear. Also got a pair of Bummis which actually fit better but the material feels like PUL cloth diapers, so she wasn't into wearing those. She's a skinny 20 month old, around 21 lbs and the small are a little loose, but makes them easy to take on and off. Will only hold a partial pee, so probably better for later stage of training. Also, the material allows them to feel when they have gone.
Page
1