Ombrelle Dry Mist Continuous Spray Sunscreen SPF 60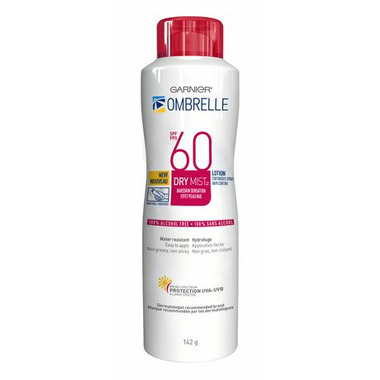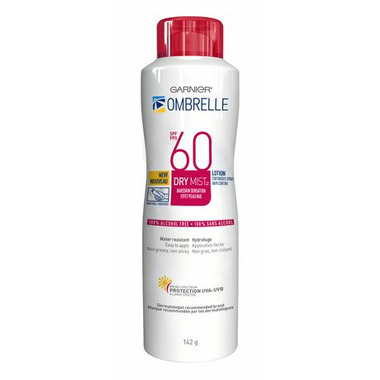 Ombrelle Dry Mist Continuous Spray Sunscreen SPF 60
The Ombrelle Dry Mist Continuous Spray Sunscreen is a water resistant broad-spectrum sunscreen.
Features
:
Its sheer ultra lightweight texture is easily applied and quickly absorbed.
It protects the full body leaving no white film on skin.
This formula is non-comedogenic and fragrance and colorant free.
100% alcohol free.

Cathy:
about a month ago
This sunscreen is amazing. I tried finding it before heading to Disney, but it was sold out everywhere. I took a chance and brought an old one that had expired and it worked perfectly (not recommended). I really dislike the feel and smell of sunscreens (even when they say fragrance free), but Ombrelle is so light that I don't even feel it. I also use it on my face, which is a miracle because I have skin that is so sensitive it will react to a change in water. I put Ombrelle on in the early morning, was in the sun most of the day, didn't re-apply it (again not recommended) and came home at the end of the day just as pale as I was at the beginning of the day.
Page
1