Ombrelle Sport Sunscreen Lotion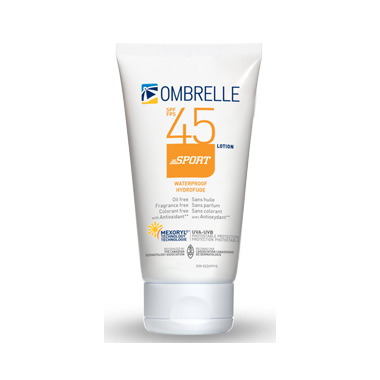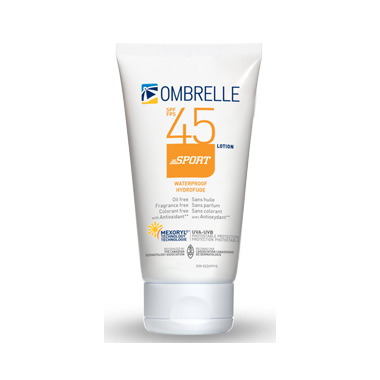 Ombrelle Sport Sunscreen Lotion
Discover Ombrelle's Sport SPF 45 Lotion that is specifically formulated for active individuals. Dermatologist recommended. This waterproof and oil free lotion provides broad spectrum photostable protection against UVA & UVB rays.

B.:
more than a year ago
I love this product. I appreciate the superior active sunscreens it contains, along with its being oil, fragrance and colorant free. Equally important, is how easily it is absorbed on the skin--not at all sticky or greasy. I used it at the beach (80 F.) where it held up nicely to a 15 minute swim in the ocean (although I always reapply afterwards). It protected my skin beautifully. I recommend this product highly.
Page
1