Omron Pocket Pedometer with PC Software
Omron's most technologically advanced pedometer, model HJ-720ITCAN, now includes Omron Health Management Software to help you track days, weeks, months and years of exercise. The pedometer measures steps, aerobic steps (10 minutes or more of continuous movement), calories and metric distance.
Dual-Axis Pocket Pedometers feature advanced 2D Smart Sensor Technology, which enables the pedometer to be placed horizontally or vertically while accurately counting steps. The HJ-720ITCAN can be placed at the hip, in a pocket or clipped to a bag for added convenience.

Features:
Dual-axis acceleration sensor counts steps when placed horizontally or vertically
Includes Omron Health Management Software to track you progress
Counts every step quietly and accurately
Separately counts Aerobic steps
Calculates distance
Calculates calories and fat grams burned
Stores 7 days of information on display, 41 days stored in memory
Resets at midnight automatically so it is ready to go every morning
Includes: clock, lithium battery, holder, strap and clip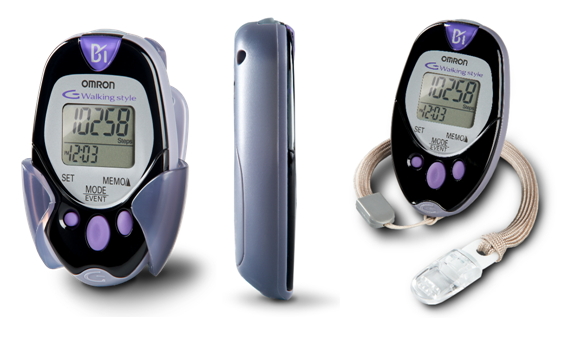 Similar Weights & Resistance Training