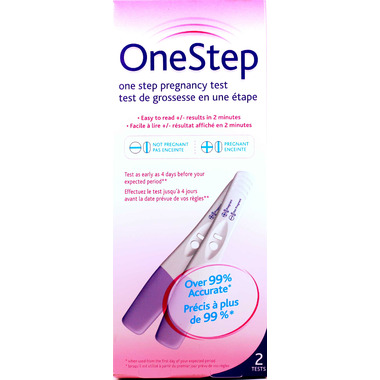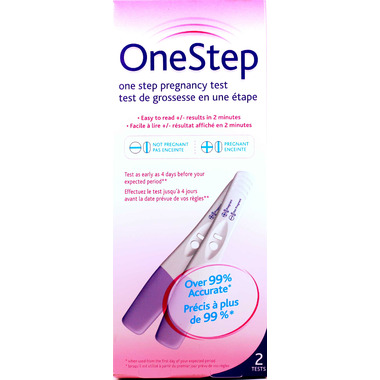 The One Step pregnancy test is easy to read, gives you results in 2 minutes and allows you to test as early as 4 days before your expected period.
Features:
Clear - A fast and accurate result. If you prefer to test before your period is due, refer to the insert for use.
Fast - Results in 2 minutes.
Simple - Just hold the absorbent sampler in your urine stream for 5 seconds.
Accurate - The One Step pregnancy test is proven over 99% accurate when used from first day of your expected period.