Orange Naturals Bites + Stings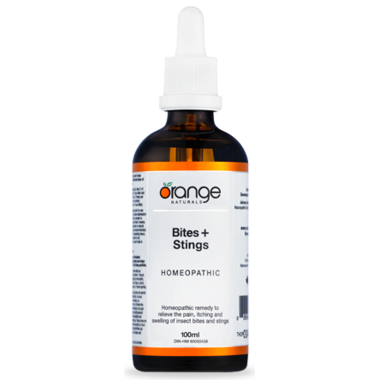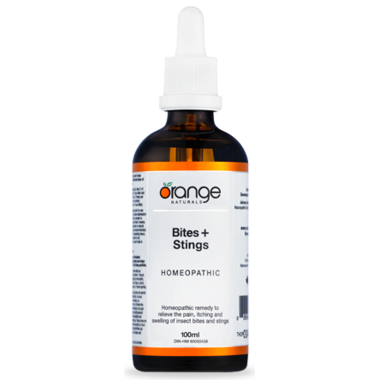 Orange Naturals Bites + Stings
Orange Naturals Bites + Stings helps alleviate issues from insect bites and strings. Bzzzzz……ouch! Get quick relief from the pain and itching of pesky insects and get back to enjoying the out-of-doors with Orange Naturals Bites + Stings. Orange Naturals Bites + Stings is used to relieve the pain, itching and swelling of insect bites and stings.
Benefits:
Relieve skin irritations and discomfort due to insect bites and stings
Soothes itching, swelling and redness
All natural first aid treatment
No artificial flavors
Safe and non toxic
Gluten Free
Ingredients:
Each mL contains:
Apis mellifica 12CH,
Arnica montana 12CH,
Ledum palustre 12CH,
Urtica urens 6CH.

Directions:
Ages 12 and over: for general dosing, take 1ml, 3 times per day under the tongue or in a little water. For acute symptoms, take 1ml every 30-60 minutes (up to 12 times per day). When symptoms improve, resume general dosing. Shake well before each use.
Warnings:
Consult a healthcare practitioner prior to use if you are pregnant or breastfeeding, and during use if symptoms persist or worsen, or if new symptoms develop. Do not use if seal is broken. Keep out of reach of children.