Orange Naturals Burdock Tincture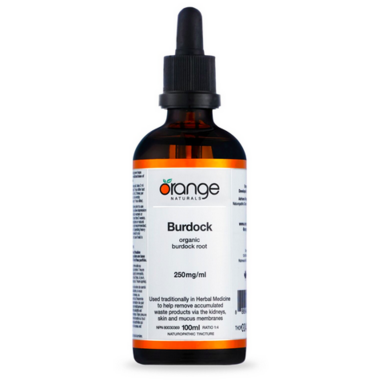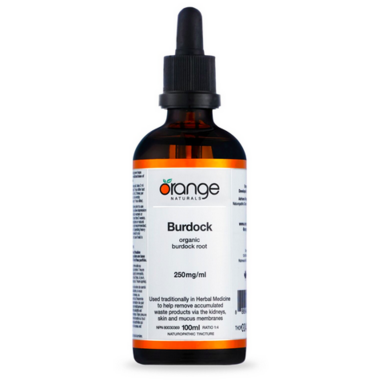 Orange Naturals Burdock Tincture
- We're sorry, this product is no longer available!
- Shop for other products in: Tincture Formulas

Do some inside-the-body housecleaning with burdock. Burdock turns on the tap and clears out waste products. It will help you sweat and urinate and detoxify. It will also help ease any aches and creaks in your bones by scrubbing out deposits that have hardened around the joints. You won't have to wait until spring to start cleaning out the cobwebs!

Recommended Use: Helps to remove accumulated waste products via the kidneys.

Directions: Adults: take 4 mL, 2 times per day.

Ingredients: Each mL contains: Burdock (Arctium lappa, 1:4 root extract) 250mg.

Non-Medicinal Ingredients: 40% grain alcohol; purified water; organically grown licorice root (natural flavour).

Cautions and Warnings: Consult a healthcare practitioner prior to use if you are breastfeeding or if you have diabetes. Hypersensitivity has been known to occur - discontinue use if so.

Contraindications: Do not use if you are pregnant or allergic to plants of the daisy family.