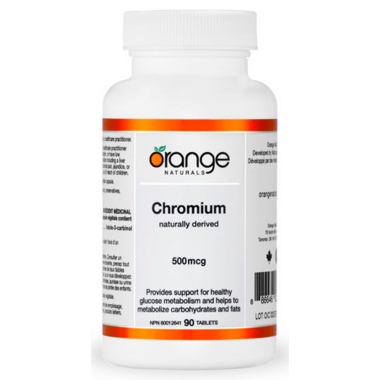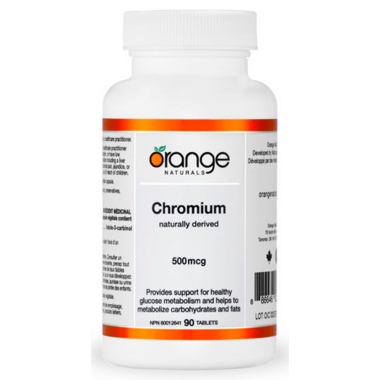 Crazy blood sugar levels that go up and down? Try supplementing with chromium. Chromium supports your healthy use of glucose by working with insulin to help get glucose (sugar energy) into the cells. Chromium also helps your body to burn its carbs and fats. Smooth out those highs and lows with chromium; you'll be a lot more fun to be around.
Recommended Use: Provides support for healthy glucose metabolism.
Directions: Adults 18 and over - take 1 tablet per day, or as directed by a healthcare practitioner.
Ingredients: Elemental Chromium (chromium yeast) 500 mcg
Non-Medicinal Ingredients: Microcystalline cellulose, dicalcium phosphate, magnesium stearate, silicon dioxide.



Helen:
more than a year ago
As close to organic form of chromium as possible, easy to divide tablets. It could be used by practically anyone as a nutritional supplement to compensate quality of food grown on depleted soils. Recommended. Subjectively it is better than average chromium tablets from a drug store.
Page
1