Orange Naturals Dry Cough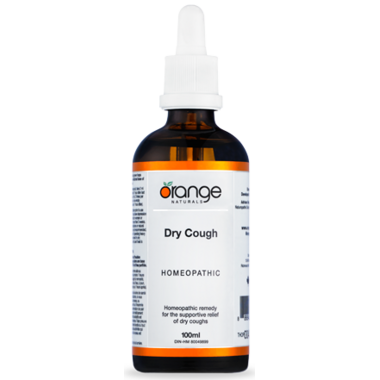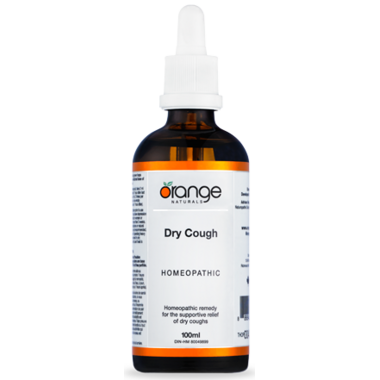 Orange Naturals Dry Cough
Orange Naturals Dry Cough helps remedy symptoms associated with dry coughs. Dry coughs come in many different forms – they can be teasing, tickling, stitching, hoarse, constricted, croupy, burning, tight, painful, irritated by cold, aggravated by talking or laughing or just plain annoying. Orange Naturals Dry Cough is a homeopathic remedy that helps soothe that tickling foe – no matter what type of dry cough you have.
So relax. Take a deep breath. Enjoy the show and chat and laugh with your friends once more.
Benefits:
Safe and effective relief for dry coughs
Relieves tickling, dry annoying coughs
Soothes dry passages and mucous membranes
Works without stimulant side effects
Non drowsy
No artificial flavors
All natural active ingredients
Gluten Free
Ingredients:
Each mL contains:
Aconitum napellus 12CH,
Belladonna 3CH,
Bryonia (Byrone) 6CH,
Drosera rotundifolia 3CH,
Ipecacuanha 12CH,
Phophorus 12CH,
Rumex crispus 6CH,
Spongia tosta 3CH
Directions:
Ages 12 years and over: for general dosing, take 1ml, 3 times per day under the tongue or in a little water. For acute symptoms, take 1ml every 30-60 minutes (up to 12 times per day). When symptoms improve, resume general dosing. Shake well before each use.
Warnings:
Consult a healthcare practitioner prior to use if you are pregnant or breastfeeding, and during use if symptoms persist or worsen, or if new symptoms develop. Do not use if seal is broken. Keep out of reach of children.