Orange Naturals Fenugreek Tincture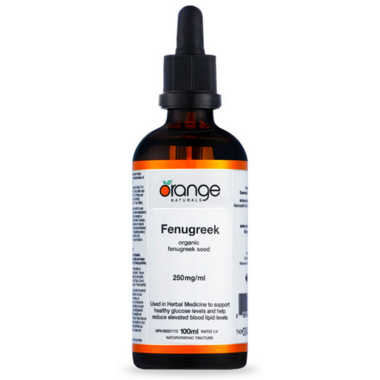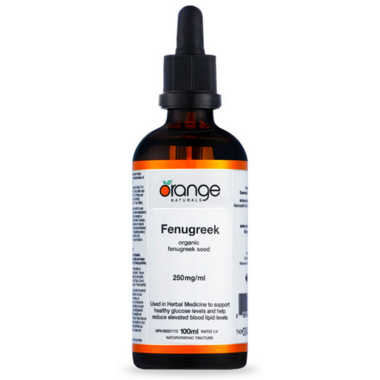 Orange Naturals Fenugreek Tincture
Fenugreek is a herb that has an ancient history. It is a truly full-spectrum digestive tonic that has been used for centuries to either help stimulate the appetite, aid digestion or indigestion, ease constipation, balance glucose levels, assist with breast milk production or help reduce blood lipid levels. It has a remarkable range of action and could make you a hero at home if you always had some handy.
Recommended Use: Helps to support healthy glucose levels and reduce elevated blood lipids.
Directions:
Adults: take 4 mL, 2 times per day. Drink 250 mL of water with each dose.
Ingredients: Each mL contains: Fenugreek (Trigonella foenum-graecum, 1:4 seed extract) 250mg.

Non-Medicinal Ingredients:
40% grain alcohol; purified water.
Cautions and Warnings:
Consult a healthcare practitioner prior to use if you are pregnant or if you have diabetes.