Orange Naturals Horse Chestnut Tincture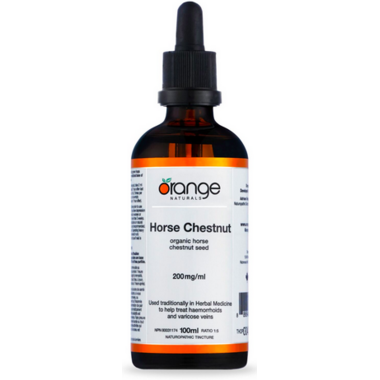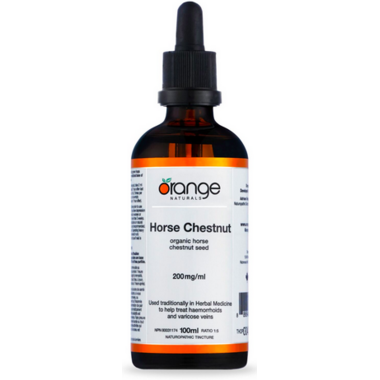 Orange Naturals Horse Chestnut Tincture
The lore of many elderly in France was that carrying a horse chestnut around in one's pocket would prevent hemorrhoids and varicose veins. Probably a more effective way to deal with these ailments is to use this wonderful tincture!
Recommended Use: Helps to treat haemorrhoids and varicose veins.
Directions: Adults: take 2 mL, 3 times per day.

Ingredients: Each mL contains: Horsechestnut (Aesculus hippocastanum, 1:5 seed extract) 200mg.
Non-Medicinal Ingredients: 40% grain alcohol; purified water.
Cautions and Warnings: Consult a healthcare practitioner prior to use if you are pregnant or breastfeeding. May cause headaches, dizziness, gastric irritation, or itchiness.