Orange Naturals Milk Thistle Tincture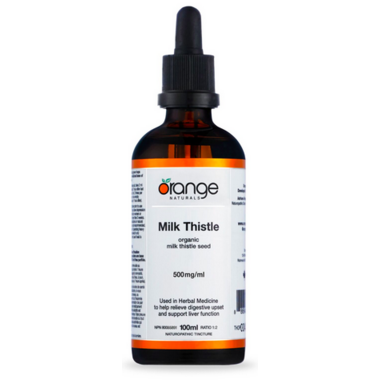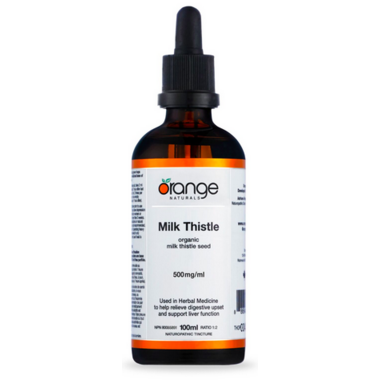 Orange Naturals Milk Thistle Tincture
- We're sorry, this product is no longer available!
- Shop for other products in: More Herbal Formulas

Think of milk thistle as a tune-up for your liver. Your liver is one of the hardest working and most important organs in your body. It filters and clears everything your body is exposed to - food, drugs, alcohol, pollution - you name it! Milk thistle protects the liver and helps it do its housekeeping. It is also a great herb for helping digestion because it stimulates the flow of bile. You've got to appreciate your liver. You've got to appreciate milk thistle!

Recommended Use: Helps to relieve digestive upset and support liver function.

Directions: Adults: take 1 mL, 3 times per day. Use for a minimum of 3 weeks to see beneficial effects.

Ingredients: Each mL contains: Milk Thistle (Silybum marianum, 1:1 seed extract) 1000mg.

Non-Medicinal Ingredients: 40% grain alcohol; purified water.

Caution: Consult a healthcare practitioner prior to use if you are pregnant. Hypersensitivity has been known to occur - discontinue use if so.