Orange Naturals Thyme Tincture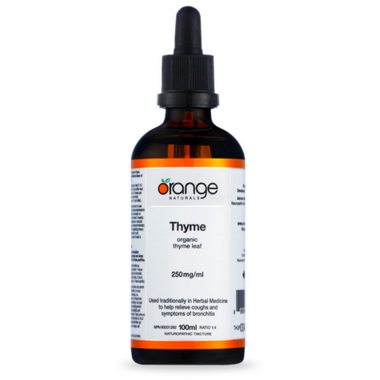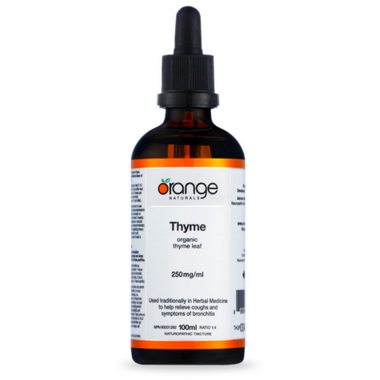 Orange Naturals Thyme Tincture
If you find yourself coughing and hacking with bronchitis or a chest cold then thyme can help your cough to be more effective and reduce the spasms so often associated with lots of coughing. Get some relief from your cough so that you can rest and get better!
Recommended Use: Helps to relieve coughs and symptoms of bronchitis.
Directions:

Ages 4-12: 3 mL, 2 times per day;

ages 13 and over; 3 mL, 3 times per day.
Ingredients: Each mL contains: Thyme (Thymus vulgaris, 1:4 leaf extract) 250mg.

Non-Medicinal Ingredients: 40% grain alcohol; purified water.

Cautions and Warnings:
Consult a healthcare practitioner prior to use if you are pregnant or breastfeeding.