OregaPet Dental Health Treats Mini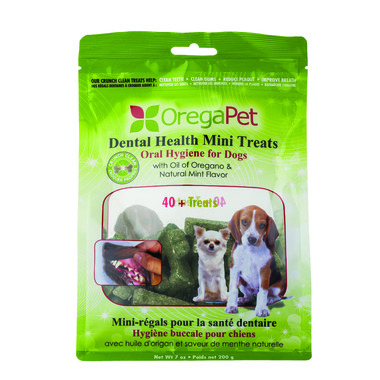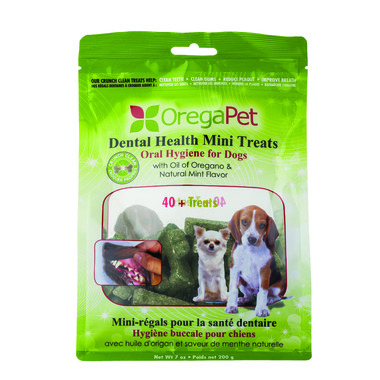 OregaPet Dental Health Treats Mini

These Dental Health Mini Treats won Gold Medal for Best Pet Product at the National Nutrition Awards 2017! They contain oregano oil to kill bacteria, helps get rid of plaque buildup, neutralizes bacteria and acids that cause tooth decay and bad breath.
How to Use:
Can be tailored to fit your preference. While some people may be able to brush a pet's teeth with the
OregaPet Toothpaste
3 times a week, use the
OregaPet Dental Spray
at night and give weekly OregaPet Dental Health Treats, others may prefer to modify these options. The more serious the condition the more important it is to use a multi-product approach to effectively protect your pet.
Ingredients: Whole wheat flour, brewer's yeast, flax seeds, rolled oats, Canola oil preserved with mixed tocopherols and lecithin, alfalfa, Parsley flakes, sodium bicarbonate, chlorophyll, Mediterranean oregano oil, peppermint oil.